Integrated Annual report
2017
This is our second integrated annual report and our first for a full 12-month trading period. Our previous report covers the period from our listing on the 'Speciality REIT' sector of the JSE Main Board on 16 November 2015 to the year ended 31 March 2016.
Who we are
Read more 
Stor-Age is the largest and most recognisable self storage property fund and brand in South Africa with a portfolio worth more than R2.95 billion. We are the first and only self storage Real Estate Investment Trust (REIT) listed on any emerging market exchange. Our highly specialised business focuses on the fast growing self storage sector – a niche sub-sector of the broader commercial property market.
CEO Report
31 March 2017 marks the first full year for Stor-Age trading publicly as a JSE-listed REIT following the previous decade of trading privately. Stor-Age's listing brought a low-risk, income paying specialist REIT to market.
We are pleased to report another set of attractive results reflecting our disciplined execution of the strategy and the ongoing management of our portfolio.
Read more 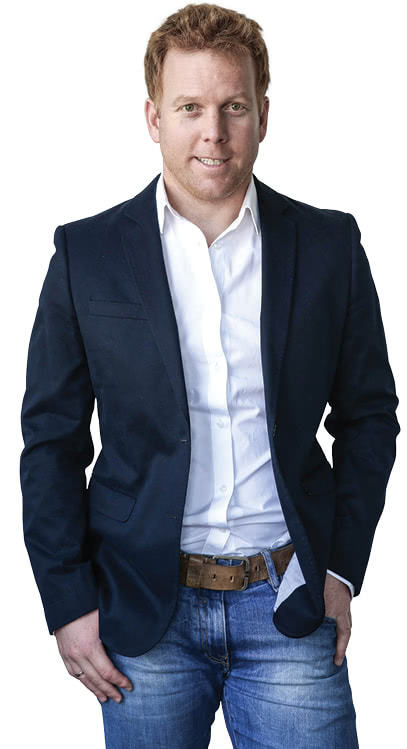 Closing average rental rate
Listed Portfolio occupancy
Our Portfolio
Read more 
49
Our portfolio comprises 49 properties (31 in the
Listed Portfolio, 12 in the Managed Portfolio
and 6 in the pipeline)
TRADING PORTFOLIO:
43 properties
R2.96bn
300 000 m²
18 500+ tenants
LISTED PORTFOLIO:
31 properties
R2.1bn
233 000 m²
15 000+ tenants
MANAGED PORTFOLIO:
12 properties
c. R860m
67 000 m²
3 500+ tenants
PIPELINE:
6 properties
c. R465m
39 000 m²
Trading portfolio Pipeline
Select a region on the map to view our stores
Free State
Listed Property Portfolio
Address: Sand Du Plessis Avenue, Estoire, Bloemfontein
GLA m2: 6 679
Value R'000: 24 500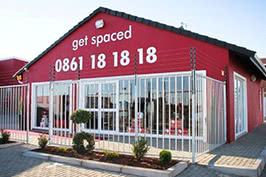 Kwa-Zulu Natal
Managed Property Portfolio
Address: 23 Calder Road, Berea. Durban
GLA m2: 2 614
GLA (full capacity) m2: 8 354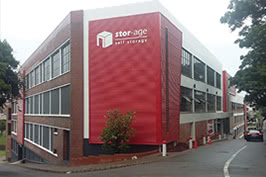 Managed Property Portfolio
Address: 33 Flanders Drive, Mount Edgecombe, Durban
GLA m2: 8 755
GLA (full capacity) m2: 8 755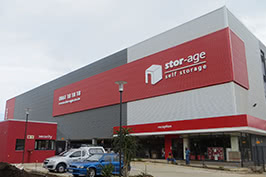 Listed Property Portfolio
Address: 166 Intersite Avenue, Umgeni Business Park, Durban
GLA m2: 5 516
Value R'000: 32 000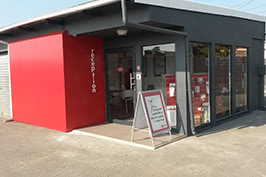 Eastern Cape
Listed Property Portfolio
Address: Plot 136 Old Cape Road, Port Elizabeth
GLA m2: 11 016
Value R'000: 58 000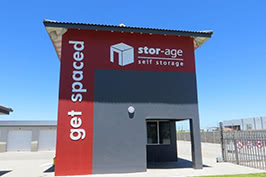 Managed Property Portfolio
Address: 85 Warbler Road, Westering, Port Elizabeth
GLA m2: 6 826
GLA (full capacity) m2: 9 393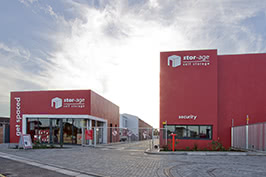 Our business
Stor-Age owns and operates 31 of these properties, covering 233 000 m² GLA – our Listed Portfolio. We manage over 18 500 individual leases with a churn rate of 5 – 6% per month and over 900 new tenants moving in each month.
Read more 
Financial Review
These results represent the group's first full 12-month reporting period since listing. The previous report covered the four-and-a-half month period between listing and the 2016 financial year end.
Read more 
Accountability and sustainability
Risk management is integral to our strategic management. We proactively manage risk to remain a competitive and sustainable business, enhancing our operational effectiveness and continuing to create value...
Read more 