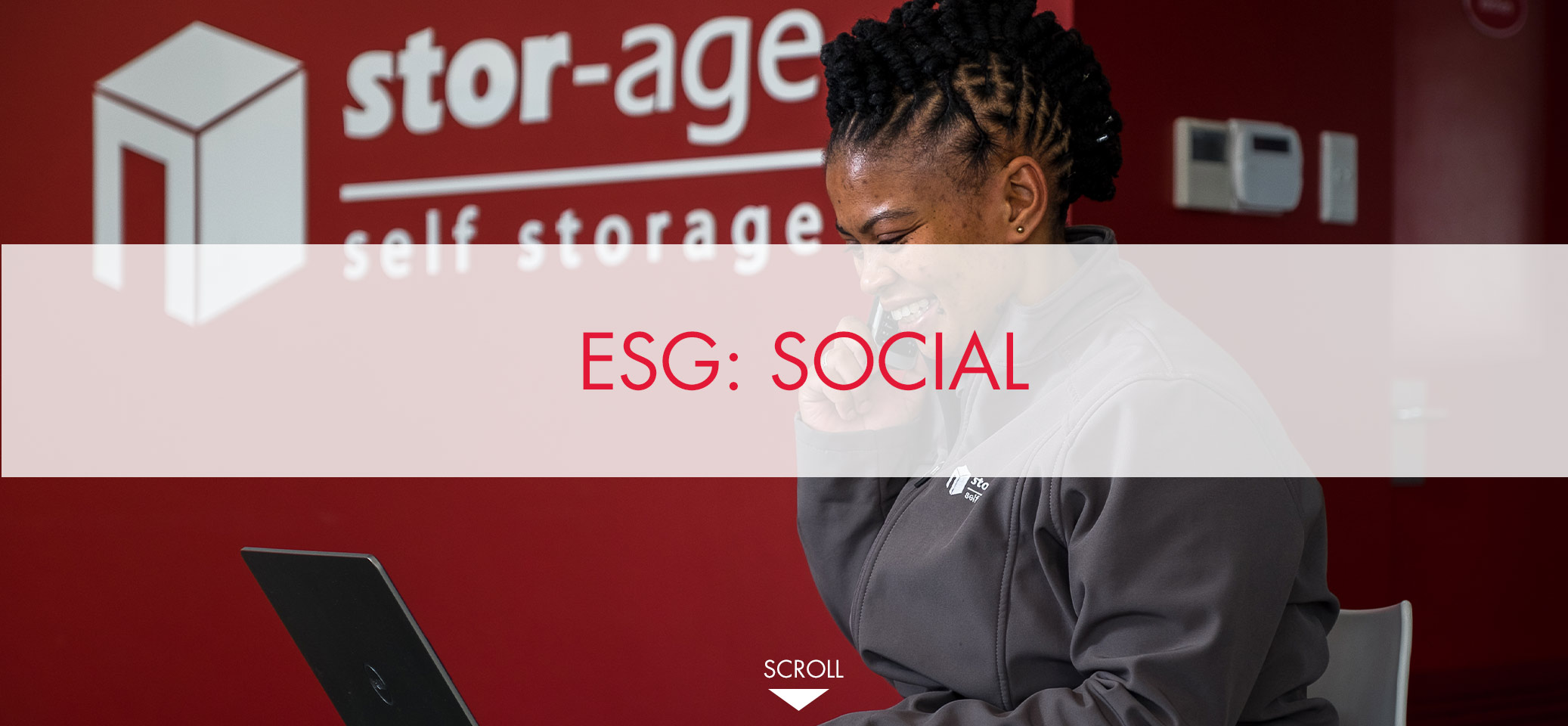 ESG: Social
At Stor-Age, we strive to make a sustainable difference to more than just the environment. Recognising our role as a responsible member of the broader community, and in line with our Core Value of Relevance, we remain committed to improving our tenants' and employees' lives, as well as the lives of people in the communities in which we operate.
When it comes to nurturing the growth of the people within our business, our learning, development and training programmes, delivered online and in person, develops core and soft skills. This, partnered with our performance management system of regular appraisals and feedback sessions, equips our staff with the tools needed to give them the best opportunity for personal growth.
We also recognise the importance of being an active member of our local communities and we encourage our employees to develop close links with charities, schools, sports clubs and local interest groups. Through various partnerships, we continue to support charitable organisations in an ongoing effort to improve the lives of people in communities across South Africa.
We understand the importance of supporting small business formation. Through the flexibility and affordability of our product, and various initiatives focused on supporting small businesses during their growth, we continue to support job creation.
Read more about our focus on social sustainability from page 54 in our most recent integrated annual report.