ACCOUNTABILITY AND SUSTAINABILITY
Acting sustainably
Driven by our Core Value of Sustainability, we believe that every single decision or action that we take today has a direct impact on all decisions or actions which can be taken tomorrow.
It means not always taking the shortest route and not always being focused on a short-term time horizon. Rather, it means that we acknowledge that what we do today will have a direct influence on what we can do tomorrow.
We encourage the sharing of new ideas. We believe in preparing for tomorrow, today. We know that to remain a market leader we have to continue to nurture and encourage a culture of innovation from within and find more efficient ways to do things.
We aim to build an organisation that is resilient, and which can endure and adapt through multiple generations of leadership as well as multiple product life cycles.
A sustainable organisation is bigger than the sum of its parts.
Environmental sustainability
The most important space at Stor-Age is the environment that surrounds us. This is why we continue to address sustainable practices in the areas of energy efficiency, renewable energy generation, rainwater harvesting and storm water management and conservation.
We strive to improve these aspects of our properties as a commercial property owner and self storage operator in line with changing environmental legislation and our own commercial objectives.
Operational store energy consumption
Our properties' predominant energy consumption is grid electricity for lighting, elevators, general power, heating, cooling and ventilation. These cause 'indirect' off-site power station carbon emissions.
The following initiatives have reduced our properties' electricity consumption:
Motion-sensitive lighting at all properties. We fit these at optimum distances to reduce the number of fittings and the energy consumed.
LED light fittings are installed inside and outside of all new properties, and retrofitted onto existing ones. LED light fittings save up to 60% of consumption compared to standard fittings.
Solar panelled hot water cylinders are installed to heat water in the retail stores and security offices at many properties.
Each month, we prepare and review a detailed analysis to assess energy consumption across the portfolio, with exceptions timeously dealt with through active management.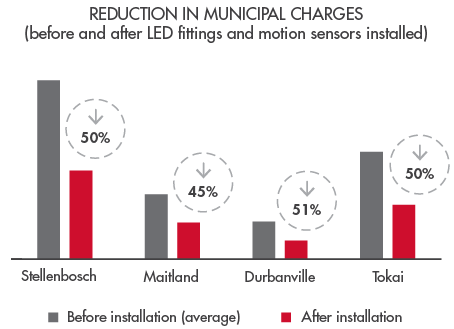 Photovoltaic (solar) systems
We were the first self storage property owner in South Africa to install solar technology for three-phase power generation. Stores now fitted with these systems include Durbanville and Tokai in the Western Cape, and, more recently, Johannesburg City and Midrand in Gauteng. In addition, the Western Cape offers a net metering solution that allows self-generated, green electricity to be supplied back into the grid by property owners. Owners are then credited for the electricity they supply. Subsequently, our installations in the Western Cape are generating savings in line with forecast.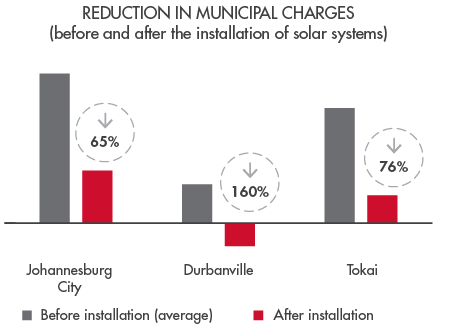 We continue to assess the effectiveness of these installations, primarily at Tokai and Johannesburg City as these were the first Big Box properties to be fitted with the technology. We approach installation on a property-by-property basis given the varying fixed and variable rates charged by the different power utility providers across South Africa. Subject to achieving our desired return on investment, which is based on the projected savings profile per property, we plan to integrate the systems across the balance of our portfolio over the medium term.
Rainwater harvesting
Rainwater harvesting is the accumulation and storage of rainwater for reuse on-site, rather than allowing it to run off into the storm water system. It provides an independent water supply during the summer months, and can be used for irrigation and to substitute municipal supply during regional water restrictions (as in the Western Cape).
As our properties provide the benefit of significant roof space, we have installed these systems at numerous locations across the portfolio. This includes our head office in Claremont, Cape Town, where the washing and ablution facilities are automatically fed by the harvested rainwater.
Post year end we subsequently collected and reached our capacity limit of 50 000 litres in Claremont during Cape Town's early winter rainfall. We estimate that the rainwater collected will provide sufficient capacity to supply the property – and its estimated 60 employees – with the necessary water for washing and ablution purposes for approximately three months. This is a significant contribution to the water-savings efforts being made in this drought effected region.
Storm water management and conservation
We have incorporated permeable paving into our external civil engineering design at a number of our properties.
Permeable paving is qualitatively different from traditional paving methods in that water is treated on-site before being discharged into both the natural groundwater table and storm water system.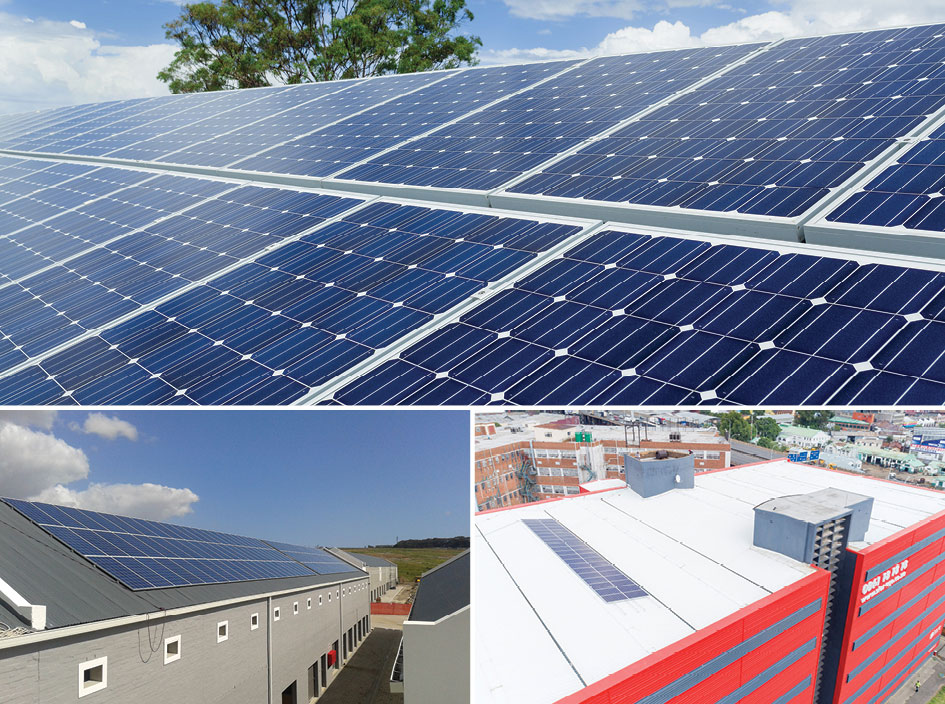 Social sustainability
At Stor-Age we strive to make a sustainable difference. Recognising our role as a responsible member of the broader community, and in line with our Core Value of Relevance, we aim to improve our tenants' and employees' lives as well as the communities in which we opperate.
Our medium-term objective is to continue focusing our resources on fewer but larger projects. We recognise the importance of being an active member of our local communities, and we encourage our employees at the property level to develop close links with charities, schools, sports clubs and local interest groups.
In the year, we contributed more than R500 000 to support social initiatives.
Highlights of these initiatives include:
Santa Shoebox Project
This is the sixth consecutive year that Stor-Age has partnered with the Santa Shoebox Project.
The Santa Shoebox Project is an annual charitable initiative that collects and distributes shoeboxes filled with gifts to underprivileged children across South Africa and Namibia during the Christmas season.
OBX Education Endowment Fund
Stor-Age was the title sponsor of the fourth OBX sports festival, hosted during the year. OBX raises funds to distribute to disadvantaged children in the form of bursaries and to assist non-profit educational programmes in disadvantaged communities throughout South Africa. To date, more than R150 000 has been raised for this cause.
Robin Trust
Stor-Age joined forces with Robin Trust to sponsor bursaries for two students from disadvantaged backgrounds to study at the Robin Trust Nursing College. Robin Trust is a non-profit health care organisation that offers fully accredited nurse training, community health worker training and home-based care worker training. The bursaries will fund the second year of the students' bridging course, which will upskill them from an enrolled nurse to a fully qualified Nursing Sister.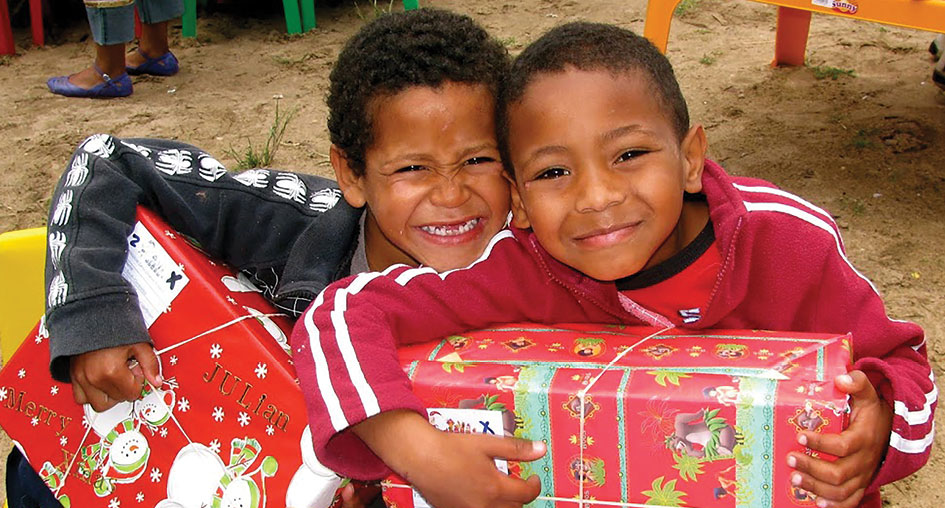 Human sustainability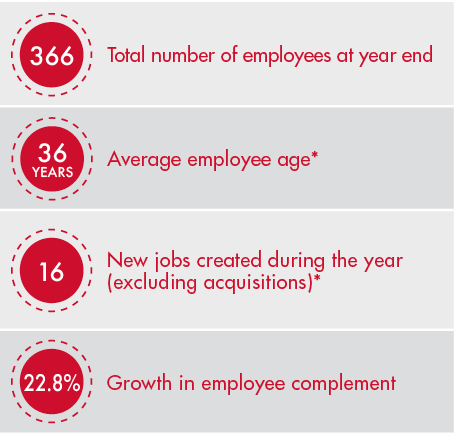 We believe that Stor-Age is a person: It has its own energy, thoughts, feelings and a personality. It reacts to certain things in certain ways, just as you and I do. We believe that every single one of our people contributes to the 'person' that is Stor-Age. We believe that all our people play a part in shaping its collective persona through our own thoughts and actions.
Gavin Lucas CEO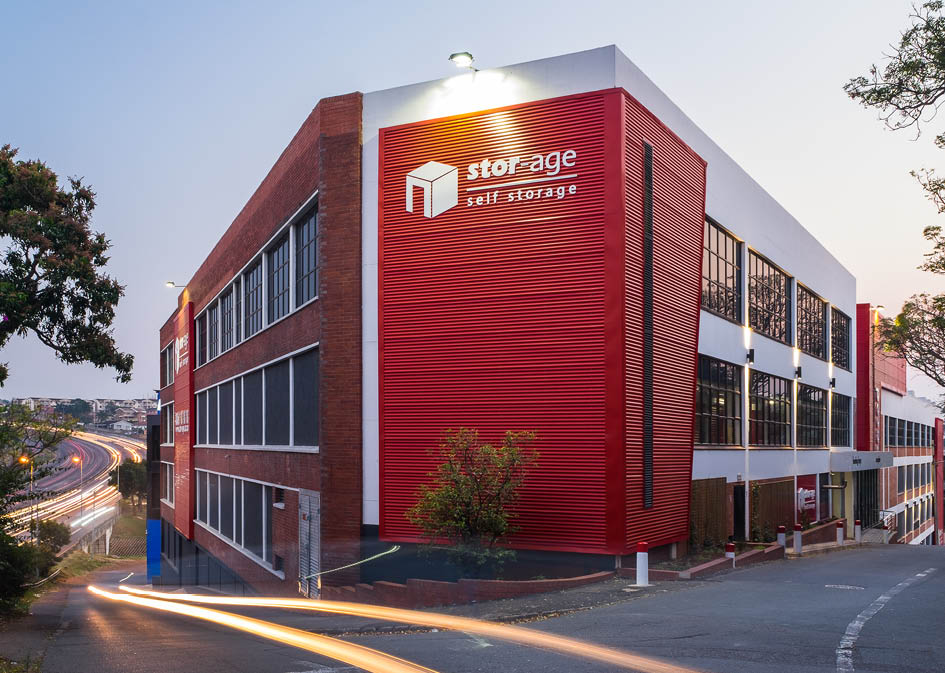 Employee learning and development
Stor-Age is committed to employee development through effective learning and training opportunities. Our learning and development framework identifies 10 areas for intervention for head office and store-based operations employees.
We have developed a range of training courses which are delivered in various modes.
Our e-learning framework, Edu-Space, enables our employees to receive training and assessment simultaneously online across all our locations.
We offer face-to-face workshops and refresher courses at our four purpose-built training venues.
Where appropriate, specific and individual training is offered to employees. Our core training programme is complemented by management and leadership development programmes which are delivered in-house and by external service providers.
In addition to contributing to the social and ethical aspects of better business practice, customer surveys are a key driver of the learning and development programmes administered to employees. Engaging customers through this medium has enabled this crucial stakeholder group to influence Stor-Age's employee practices and processes directly and in a meaningful manner.
Performance management and support
Comprehensive job descriptions set out each person's role within the business and the competencies required to deliver value in their role. Our Annual Performance and Personal Development Reviews facilitate formal assessment and feedback to all employees by their immediate line managers. A key outcome of this process is the identification of an individual's primary training, learning and development needs to ensure effective performance.
We provide fully funded life, disability and funeral assistance cover through an insurance policy to all our store-based employees, while our internally facilitated Medical Aid Scheme (Momentum Health) and our Group Retirement Annuity (Allan Gray) have steadily grown in participation.
Edu-Space highlights*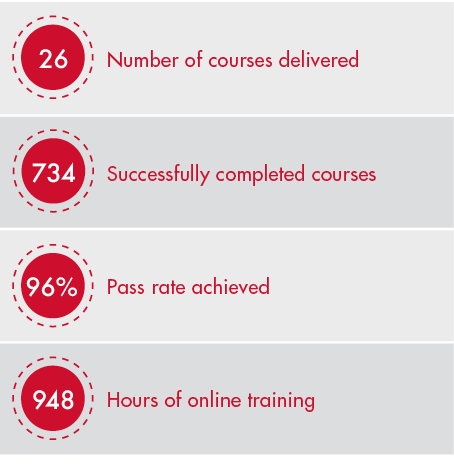 | | |
| --- | --- |
| * | The above information applies to the group's South African business, measured over a period of ten months – from June 2017 to March 2018. |
Face-to-face training highlights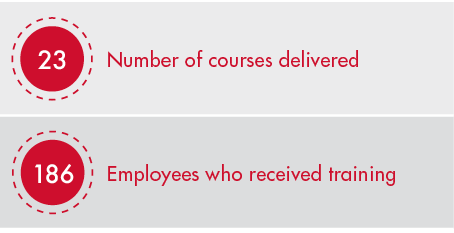 Employee feedback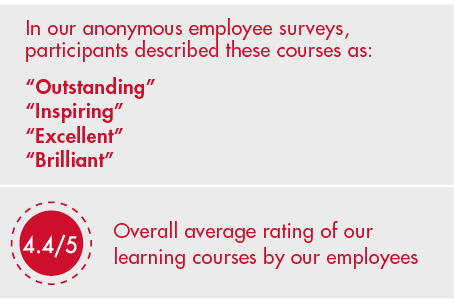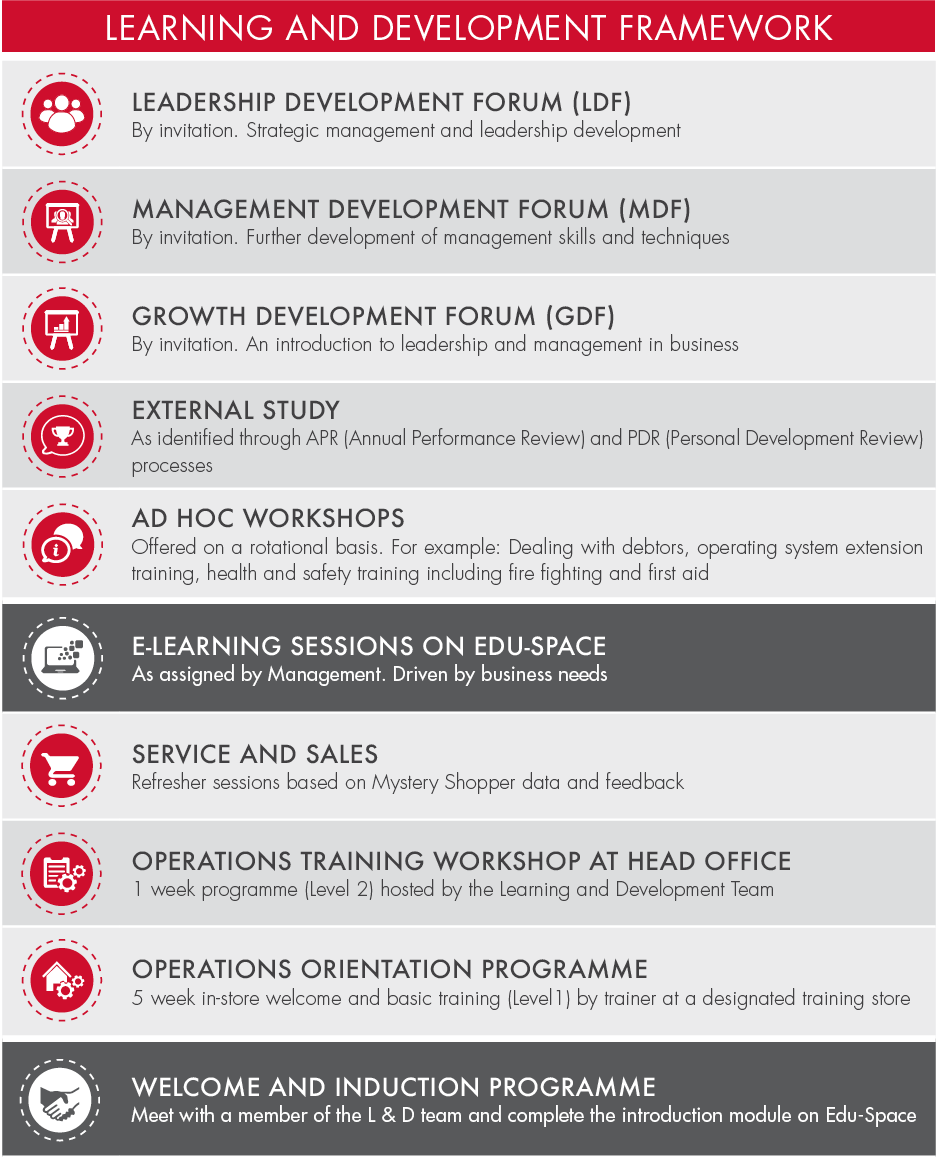 Transformation
In line with our Core Value of Sustainability, Stor-Age aims to make a real contribution to the economy of South Africa and, in the process, achieve sustainable transformation objectives aligned with broad-based black economic empowerment legislation.
To this end, the board engaged with various consultants during the year, and committed significant resources at a senior management level to thoroughly understand the Preferential Procurement Policy Framework Act, the Property Sector Transformation Charter and the Amended Property Sector Codes (gazetted on 9 June 2017). The culmination of our efforts enabled us to finalise a detailed and rolling three-year Transformation Plan, which became effective in April 2018. This Transformation Plan is critical to us aiming to achieve compliance with the Property Sector Code.
Employee-focused initiatives
Our year end review is an ideal opportunity to develop and enhance our business culture. By bringing together all employees from across the country, everyone is able to share their experiences with Stor-Age as a business in a relaxed and informal setting. Coupled with fostering new partnerships and sharing best practices, the year end review is a key contributor to the ethos and personality of the business.
The theme of our 2017 year end review was 'The Customer'. Accordingly, employees were encouraged to submit ideas on how we could improve the customer experience at Stor-Age. We received more than 200 entries, from which the top five ideas were chosen and presented to a management panel. In addition, we circulated videos showcasing the top five ideas among employees, who were then encouraged to vote for their favourite customer-centric solution. The top two ideas were subsequently chosen. The runner up received a R5 000 cash prize, and the winner received R10 000 – with both ideas being implemented across the country.
Following the success of a flexible working-hours approach at head office in 2016, we introduced 'Saturdays off' for our store employees in 2017.
Our store employees are employed as six-day-a-week workers. In line with our Core Value of Sustainability, we identified one of the two middle Saturdays of each month as an appropriate opportunity to allow employees to enjoy a full weekend break from work. In addition, we trialled and implemented the closing of the retail component of all properties on public holidays in 2017, except those falling at or close to month end. Both of these initiatives continue to be well-received by employees, and contribute directly towards creating a healthier work-life balance and indirectly to creating a more engaged, sustainable and productive work environment.
We have a number of other employee-focused initiatives in place to boost employee engagement.
Despite being a decentralised business, we leverage our sophisticated operational platform to facilitate the sharing of ideas and connect our people in real time. Our intranet boasts high levels of participation by our in-store employees, providing a transparent platform on which they can make improvement suggestions to enhance our internal operating standards and business practices. Once logged, management provides timeous feedback on all suggestions, including actions to implement where relevant. While often simple, these suggestions can have a sizeable impact on our business and improve efficiency. The platform also contributes towards improved employee productivity and ensures our people feel heard and taken care of – a testament to our non-hierarchical structure and commitment to our Core Values.
Other initiatives include our anonymous employee surveys, conducted twice a year, with two highlights being that more than 95% of staff are proud to be part of the Stor-Age team and understand how their job aligns with the company's vision and mission. The feedback assists us to create a positive workplace environment and ensure our employees' days are more productive and rewarding.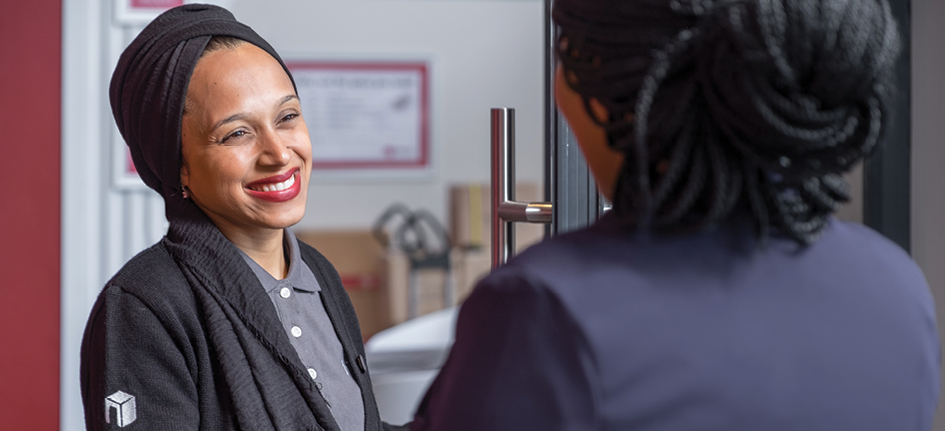 It is important that stringent guidelines (which include courtesy procedures) are implemented and managed to control our risk and ensure that high levels of health and safety, as well as Stor-Age's own standards, are maintained.
In addition, we run an employee gift programme to acknowledge important milestones in our employees' lives, such as when they get married or engaged, as well as Draw-Age, which is our monthly lucky draw.
Health, safety and compliance
Stor-Age is committed to compliance in the following areas:
Occupational Health and Safety Act (OHSA Part A and Regulations Part B)
Basic Conditions of Employment Act
Labour Relations Act
Compensation for Occupational Injuries and Diseases Act
Skills Development Act
Employment Equity Act

Preferential Procurement Policy Framework Act
Property Sector Transformation Charter
Amended Property Sector Codes
The relevant charts are displayed in a common area accessible to all employees at the head office and in all stores. Health and safety representative/s are appointed as required by OHSA to meet regularly and make relevant recommendations to management.
Stor-Age endeavours to ensure safe conditions and premises for customers, tenants and employees, including but not limited to:
Housekeeping and general cleanliness;
Lighting;
Ventilation;
Emergency evacuations;
Working electrical systems;
Safe and working machinery;
Hazardous chemicals; and
Roadworthy, timeously serviced company vehicles.
Stor-Age endeavours to ensure that the following items are not stored by tenants:
Toxic pollutants or contaminated goods
Firearms, ammunitions or explosives
Radioactive materials
Hazardous goods
Living plants or animals
Food or perishable goods
Cash and securities
Illegal goods
Waste
Stor-Age holds regular risk assessments to take steps to eliminate risks; take and manage or enforce precautionary measures where necessary; and train or educate all employees accordingly. Systems of evidence are maintained at head office and in all stores.
An example of our commitment to workplace health and safety is our nationwide, same-day, same-time fire drills (across all properties and including head office).
Training for this project was initially carried out using our Edu-Space e-learning platform. The fire drills are now the responsibility of a dedicated project leader who oversees this practice quarterly. Results are documented, submitted to head office and reviewed. Improvement recommendations are then implemented as required. This enables us to benchmark our performance and strive for continuous improvement.
To discuss other aspects of workplace health and safety and track and monitor performance, quarterly meetings are conducted across the portfolio. This enables us to identify any new risks or opportunities and improve our operating standards and training modules on our Edu-Space platform so that we can exceed Excellence in workplace health and safety.
Particular and specific policies and procedures are distributed and followed, covering the following topics and issues:
Health and safety representatives
High-risk equipment/machinery/facilities – lifts and hoists
The complementary removal van service
Diesel generators
Contractor entry and exit logs
Medical emergencies and first aid training
Fire safety and related training
Evacuation procedures
Hazardous chemicals
Incident/accident reporting