Our business
What we do
Our Trading Portfolio comprises 63 self storage properties across South Africa and the United Kingdom, with a combined value of over R4.9 billion.
Stor-Age owns and operates 50 of these properties, covering 321 000 m² GLA – our Listed Portfolio. Stor-Age's other 13 properties cover 84 000 m² GLA and make up our Managed Portfolio, from which we receive property and asset management fees. Stor-Age holds a pre-emptive right to acquire all properties in the Managed Portfolio, representing a significant growth pipeline.
We manage more than 29 500 individual leases in our Trading Portfolio. In South Africa we experience a churn rate of approximately 5% per month and benefit from more than 1 500 new tenants moving in on average every month. In the UK we experience a churn rate of approximately 8% per month and benefit from more than 550 new tenants moving in every month.
Our average unit size in the UK (6 m2) is considerably smaller than our average size in South Africa (13 m2). The smaller average unit size in the UK contributes directly to the higher churn rate of 8%.
Developing and acquiring properties
Acquisition capability
Our leading corporate platform, skilled operational management team, industry relationships, and specialist sector experience ensure that Stor-Age is well-positioned to identify and capitalise on strategic acquisition and development opportunities with attractive growth potential. This is reflected by our successful acquisitions since listing.
Our ability to close transactions and integrate trading stores seamlessly onto the Stor-Age operating platform has been consistently demonstrated. Since the start of 2017, we successfully completed five transactions to complement our ongoing success in the South African market. This includes three significant multi-property transactions, including the offshore acquisition of Storage King in November 2017.
We continue to improve our operating platform and infrastructure to maximise revenue, reduce costs and ultimately deliver enhanced returns. At a property level, our people and the high-quality, secure and convenient space offered by our portfolio attract and retain a diverse customer base.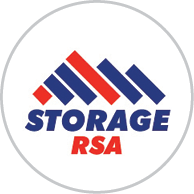 Third largest self storage operator in South Africa
Portfolio of six properties – 41 800 m2 GLA
Acquisition completed February 2017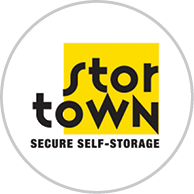 Largest self storage operator in KwaZulu-Natal
Portfolio of four properties – 22 400 m2+ GLA
Acquisition completed November 2017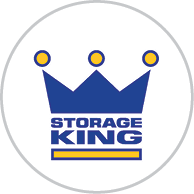 Sixth largest self storage brand in the United Kingdom
Portfolio of 14 properties – 57 000 m2 GLA
Additional 12 properties trade under the licence of Storage King
Acquisition completed November 2017
Developments
Stor-Age develops investment-grade self storage properties in visible, convenient and accessible locations where there are favourable demographics and where suitable acquisitions are not available. The decision is based on the cost of development versus the cost of acquisition, the demographic market analysis and the existence of barriers to entry. Our model for rolling out new properties and expanding existing ones is well developed with clearly defined key success criteria.
During the year, we opened a high-profile Big Box property in Randburg as part of the Managed Portfolio. This property will offer 7 000 m2 + GLA on full fit-out. We also began construction of two new properties in Bryanston and Craighall Park using the Certificate of Practical Completion ("CPC") model. On completion, both of the properties will offer a combined 12 750 m2 GLA on full fit-out. The CPC model will see Stor-Age assuming beneficial ownership of each of the properties developed on this model on the day of their opening.
Read more about the CPC model in the CEO's report.
Barriers to entry and defensive nature of our portfolio
The barriers to new supply in key target nodes are significant. The industry was historically positioned in industrial or urban-edge areas. As a result, there are limited premium grade self storage assets in prime urban and suburban nodes where population density and average household income are key.
Town planning presents a major challenge with long lead times required to gain planning consents. This, in addition to the long lease-up period (financing cost implications) required to reach stabilised occupancy at new stores, is a significant barrier to entry and contributes to the defensive nature of our portfolio.
Our property portfolio in South Africa
Our South African portfolio is predominantly purpose built with a national footprint. The 59 properties are split between 49 trading properties and 10 new developments in our pipeline. Our 49 trading properties will offer an estimated 346 000 m² GLA once fully fitted-out. Our pipeline of 10 new properties offers further GLA of 70 000 m² on full build-out.
In defining our property strategy in South Africa, we identified the four main cities on which to focus and then the specific suburbs (including arterial routes) where we would like to establish a presence. This is not a restrictive or instructive strategy, but rather a guide that supports our full business growth strategy.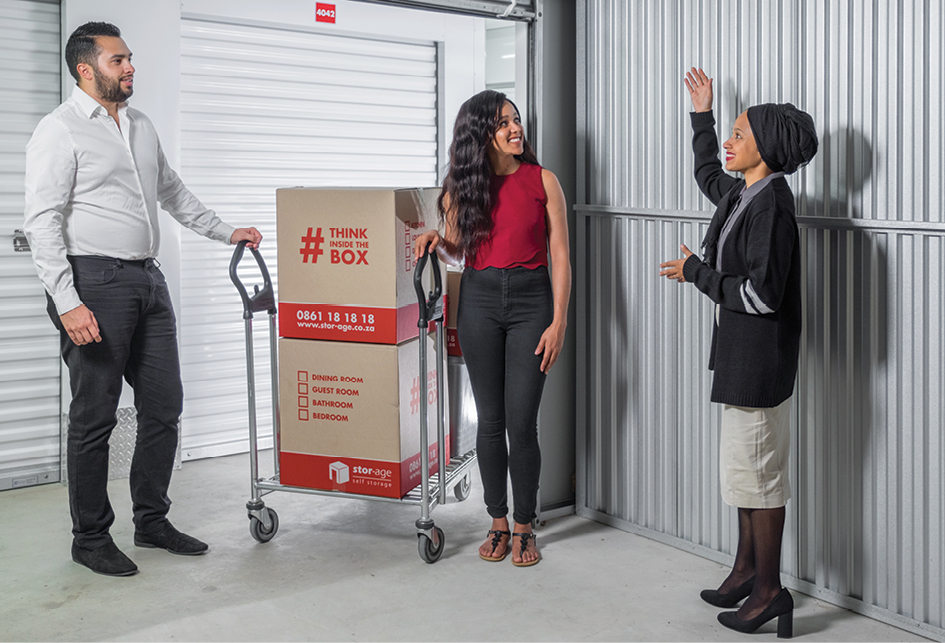 59
Our portfolio of stores is unrivalled in South Africa,
and comprises 59 properties across an
extensive national network.
TRADING PORTFOLIO:
49 properties
R3.5 billion
348 000 m² GLA
23 500+ tenants
LISTED PORTFOLIO:
36 properties1
R2.5 billion
264 000 m² GLA
17 000+ tenants
MANAGED PORTFOLIO:
13 properties
c. R1.050 billion
84 000 m² GLA
6 500+ tenants
PIPELINE:
10 properties
c. R1.0 billion
70 000 m² GLA
Trading portfolio Pipeline
Select a region on the map to view our stores
Free State
Listed Property Portfolio
Address: Sand Du Plessis Avenue, Estoire, Bloemfontein
GLA m2: 6 679
Value R'000: 25 700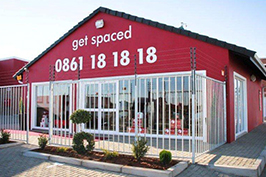 Eastern Cape
Listed Property Portfolio
Address: Plot 136 Old Cape Road, Port Elizabeth
GLA m2: 11 032
Value R'000: 59 000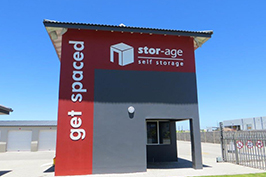 Managed Property Portfolio
Address: 85 Warbler Road, Westering, Port Elizabeth
GLA m2: 6 826
GLA (full capacity) m2: 9 393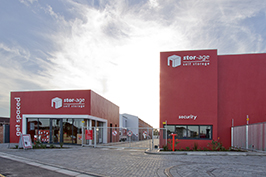 | | |
| --- | --- |
| 1 | Includes All-Store – acquired 6 April 2018 |
Maintaining our properties
As a customer-facing real estate business, it is paramount to maintain the quality of our assets by investing in a rolling programme of preventative maintenance, store cleaning and the repair and replacement of essential equipment.
We have a bespoke, online-based Facilities Management System for store-based employees to log, track and manage all maintenance requests until closed. In conjunction with our store-based employees and area managers, our national facilities manager and city-based regional facilities managers oversee property maintenance with the assistance of dedicated facilities teams in each city.